MANAJEMEN EVALUASI PENDIDIKAN BERBASIS TEKNOLOGI UNTUK MENINGKATKAN PRESTASI DAN MOTIVASI BELAJAR MAHASISWA
Keywords:
Educational evaluation management, descriptive feedback evaluation, learning achievement,, learning motivation
Abstract
Education is a determinant of the progress of the nation, creating quality future generations of the nation. Quality education can be created when learning is of good quality and in accordance with the needs of students and environmental conditions, including in the learning evaluation section. Evaluation of learning at this time still rarely uses a descriptive feedback model with technological collaboration. This can be seen from the low student scores and learning motivation. The purpose of this study is to improve the management of learning evaluation in the hope of increasing learning motivation and student achievement. This research model is a classroom action research model which is divided into several cycles, with research subjects being morning management students class of 2022. Based on the results of the research it shows that after cycle 2, descriptive evaluation management with integrated technology can increase student motivation and learning achievement.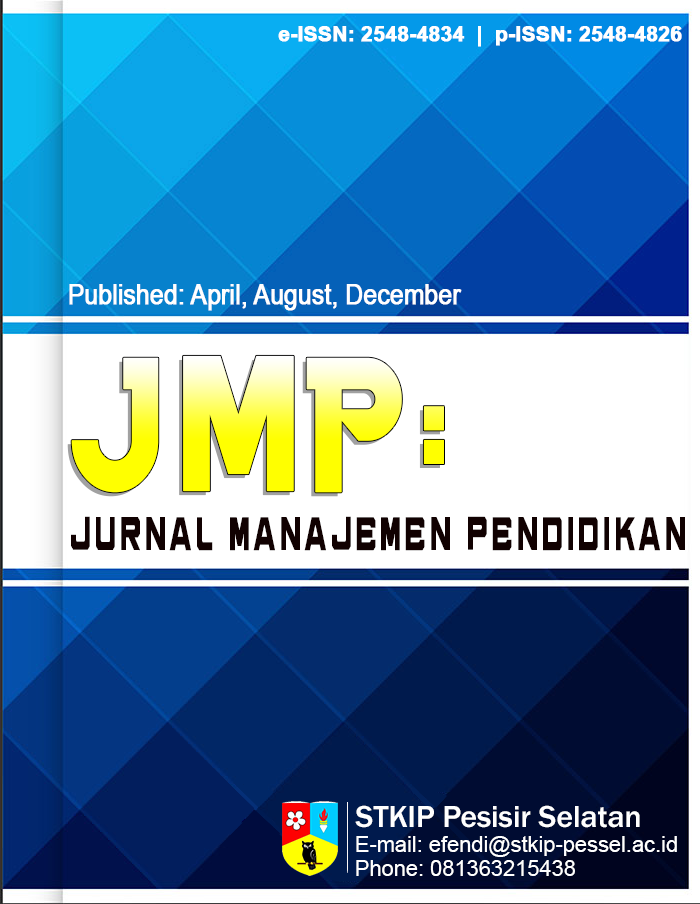 Downloads
How to Cite
Safitri, A., Indrawiani, T. O., Widiyarti, A. O. ., Qausarin, F. N., & Riansyah, G. (2023). MANAJEMEN EVALUASI PENDIDIKAN BERBASIS TEKNOLOGI UNTUK MENINGKATKAN PRESTASI DAN MOTIVASI BELAJAR MAHASISWA . Jurnal Manajemen Pendidikan, 8(2), 102–109. https://doi.org/10.34125/jmp.v8i2.21